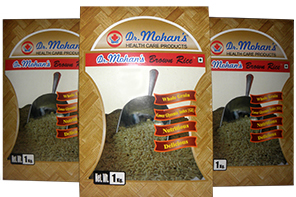 Click here to buy online
Dr. Mohan's Brown Rice
Brown Rice is an unpolished whole grain which contains 100% bran and germ. It is nutritionally superior to hand pounded rice (under milled rice) and fully polished white rice. Brown rice has higher amounts of protein, dietary fibre, vitamins, minerals and
γ – oryzanol compared to white rice.
.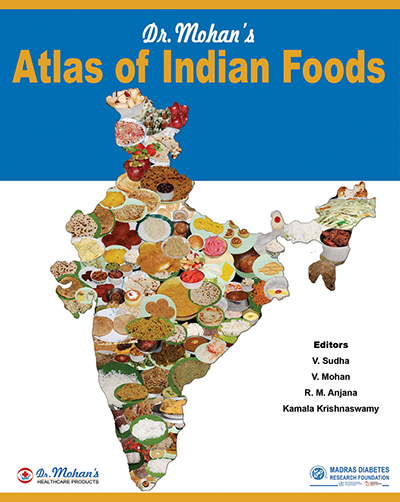 Click here to buy online
Dr. Mohan's Atlas of Indian Foods
The Atlas of Indian Foods is first of its kind in India and features nutritional and portion size information on more than 200 foods which are pictorially depicted in full colour. It is a powerful tool for assessing food intake of populations taking part in epidemiological studies and a user friendly tool for patients, health conscious population, medical practitioners, nutritionists and dieticians.